TOP 10 CBSE SCHOOLS IN MUMBAI
The Central Board Of Secondary Education (CBSE) is a national level board of education in India which is controlled and managed by Union Government of India. All schools affiliated to the board follow the NCERT curricullum. In India, there are approximately 20,299 schools affiliated to CBSE. Mumbai has excellent CBSE schools and the best part about CBSE schools is that you can find them in almost every city in India. Here we have listed some of the best 10 CBSE schools in India.
1) R.N PODAR SCHOOL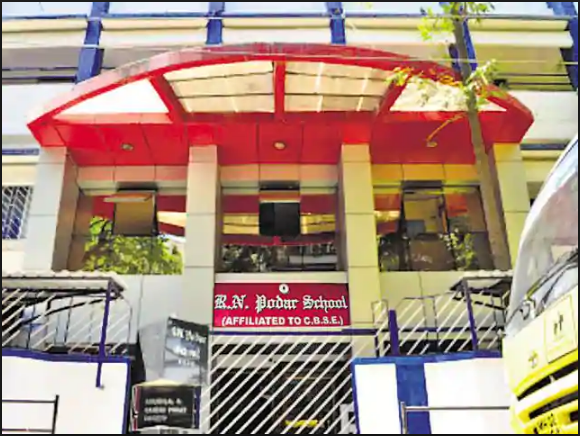 Ramniranjan Podar Senior Secondary School, also known as R N Podar School, is a private secondary school run by the Anandilal Ganesh Podar Society, in Santacruz West, Mumbai. It was established in 1998 with an aim to nurture students and make them ready for the challenges of the modern world. It is a technology driven school with state of the art infrastructure to make the learning process as efficient as possible. The school also offers the pilot CBSE-i program by the Central Board of Education.
INFRASTRUCTURE
1.Library
2.Science Laboratories
3.Computer Labs
4.Science Park
5.Play Ground
6.Play Areas
7.Activity Rooms
SPORTS AND EXTRA CURRICULAR ACTIVITIES
1.Athletics
2.Gymnastics
3.Football
4.Basketball
5.Throw-ball
6.Table Tennis
7.Badminton
8.Activity clubs
9.Festivals
For more details, visit the official website
2) DELHI PUBLIC SCHOOL, NERUL, NAVI MUMBAI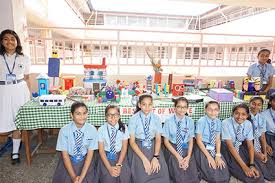 Delhi Public School (DPS) is located in Navi Mumbai, Maharashtra. DPS has been adjudged the No.1 co-education day school in Navi Mumbai and No.5 in Maharashtra at National level based academic reputation by Education World India School rankings 2018. The school has total number of 3000 students and it has large campus land area of 7.25 acres. They offers a choice of four streams for classes XI and XII level - Science (Medical / Non-Medical), Commerce and Humanities. DPS encourages Educational exchange programs for teachers and students to allow them to learn more about the education system and culture of the other countries.
For more details,visit the official website
3) APEEJAY SCHOOL, NERUL, NAVI MUMBAI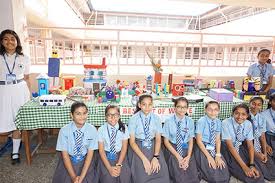 Apeejay School is located in Navi Mumbai, Maharashtra. It was promoted under the aegis of Apeejay Education Society in the year 1986. The School is a member of National Progressive Schools Conference. it has total number of 24 institutions across the country and more than 50 years of excellence in education. This is one of the best schools in Mumbai that has high Academic standards as well as co-curricular activities.
INFRASTRUCTURE
1.Library
2.Science Laboratories
3.Computer Labs
4.Science Park
5.Play Ground
6.Play Areas
7.Activity Rooms
CO-CURRICULAR ACTIVITIES
1.Theatre
2.Dance
3.Drawing
4.Paintings
5.Papercrafts
For further details, visit the official site
4) RYAN INTERNATIONAL SCHOOL , MALAD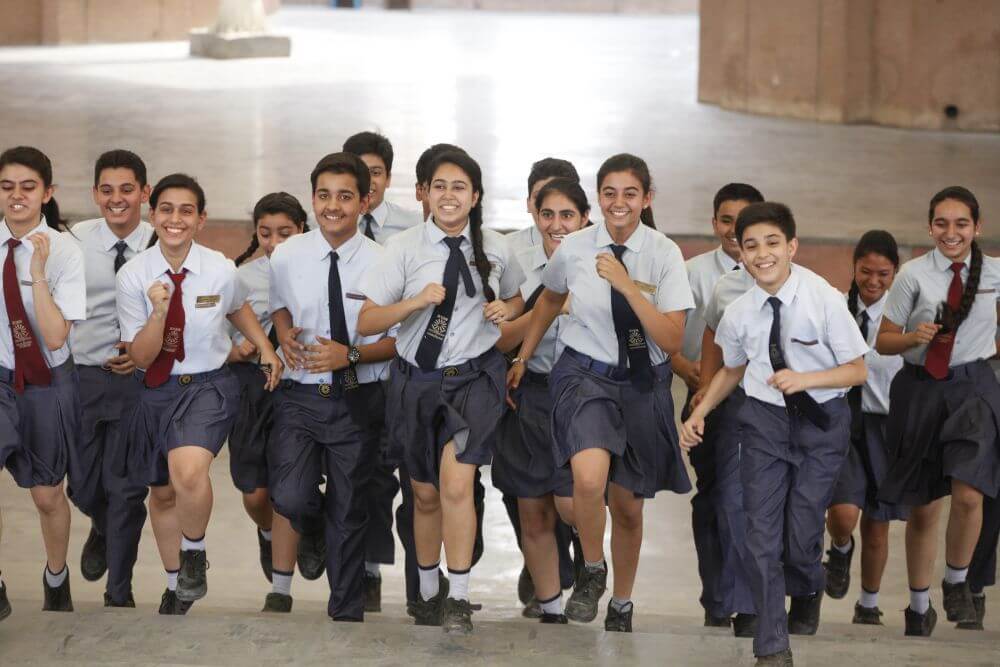 Ryan International School, Malad was established in year 2010. The Vision at Ryan Group is " Nurture the leaders of tomorrow". The School aspires to develop and chisel a holistic personality, integarated with ethical values, confident to face the challenges of the globalization. School believes in KASSM approach to expand Knowledge, skills, attitude, moral and social values and nurture students beyond global boundaries. Ryan group has more than 125 institutions spread across the country and abroad. The School follows a pattern of 25 students in a class, activity based teaching ,trained and experienced teachers, individual attention, LCD monitors and computers in the class.
CO-CURRICULAR ACTIVITIES
INMUN Indian Model United Nations
ICFPA - International Children's Festival of Performing Arts
ICEPLEX a Ryan Media Initiative
BBN Beyond Breaking News - Journalism
NASA Trip
Social Service Teen Camp
Competitive Exams: ISO, IMO
ACADEMICS
Activity based alearning
Well equiped computer labs
Well maintained and updated library
Physics, chemistry and Biology Laboratory
SPORTS-ACTIVITIES
Training for Football
Basket and Handball ground
Indoor game block for Table tennis, Chess
Judo and skating
Active Participation in DSO, MSSA, MSDAA, AISM
For further details, visit the official site
5) ARMY PUBLIC SCHOOL, COLABA

"DREAM, LEARN, EXPLORE". Army Public School was established in 1984 under the aegis of AWES (Army Welfare Education Society, New Delhi) to convey quality education to the children of Defence Personnel at an affordable cost.The School also has provision for admission to Civilians. The School follows the CBSE curriculum and offer education from Kindergarten to garde XII. The School aims for holistic personality development of its students and includes sports, arts & crafts and other co-curricular activities in the curriculum.
INFRASTRUCTURE
1.Library
2.Science Laboratories
3.Computer Labs
4.Science Park
5.Play Ground
6.Play Areas
7.Activity Rooms
For further details, visit the official site
6) THE SOMAIYA SCHOOL, GHATKOPAR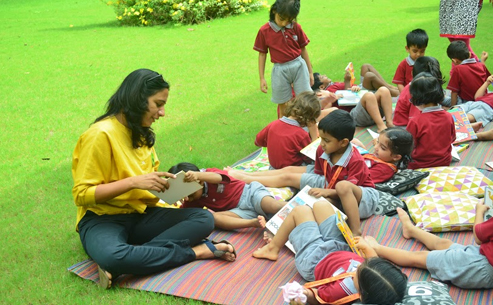 The Somaiya School was established in 2012 and is a part of the Somaiya Vidyavihar Institution. The School offers classes from pre-primary-higher secondary. The Somaiya School is a combination of all the best practices in early childhood education. The School has a large campus with modern infrastructure to make learning fun and exciting for kids.The core aim of The Somaiya School is to encourage all round development of a child. All round development essentially means intellectual, physical, moral, emotional and social development. The Somaiya School has limited seats and considers a pool of applications before offering admission.
For further details, visit the official site
7) NALANDA PUBLIC SCHOOL
Nalanda Public School was founded on 7th June 2003 under the aegis of the Soham Foundation. Nalanda considers awakening the power to learn from life in the young minds as its fundamental task. For this, children need to be exposed to educational inputs at a suitable speed. It is an English medium school and believes in having a low student :teacher ratio.
Nalanda Public school has set its objective to create a caring and helpful environment where skills and attitudes for life-long learning are nurtured. The essential focus is on development of the child in aspects:intellectual, emotional, social and spiritual so that she/he conducts herself/ himself ethically and lawfully, leading a fulfilling life.
For further details,visit the official site
8) ORCHIDS - THE INTERNATIONAL SCHOOL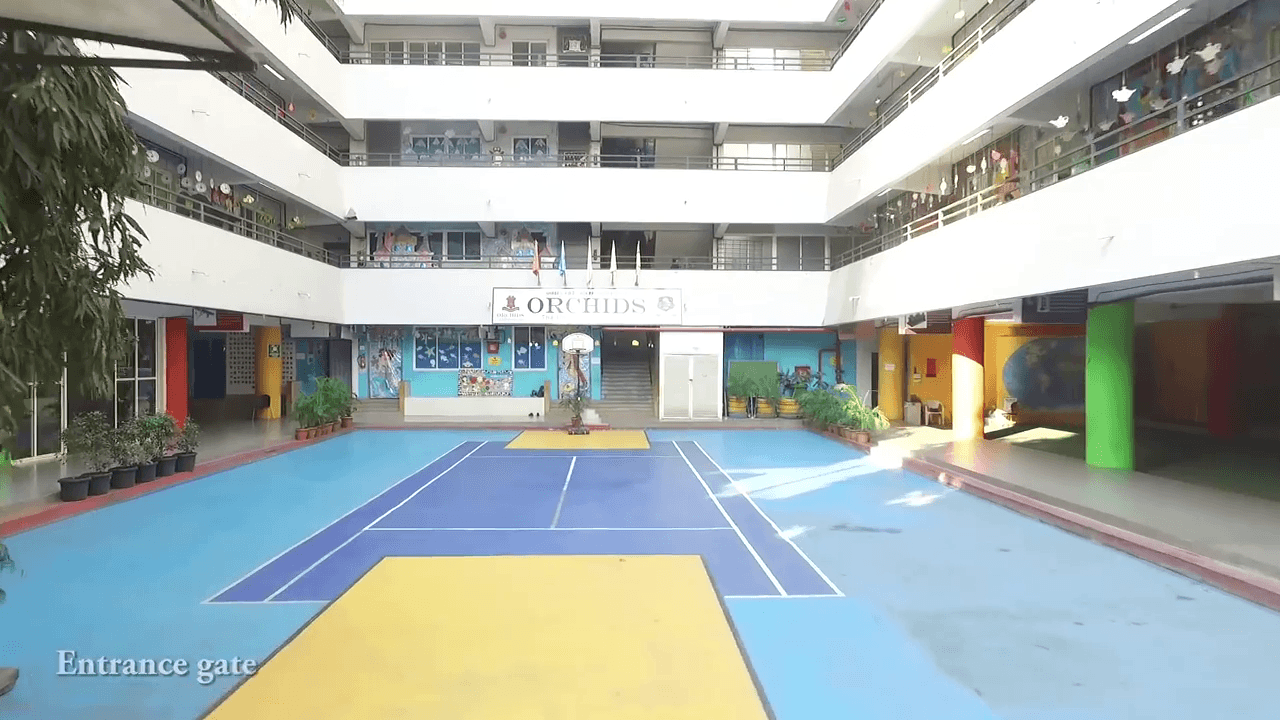 Orchids - The International School has been featured amongst the top emerging schools in Mumbai for its excellent National Curriculum (ICSE/CBSE) in the Times School Survey 2017. The precisely designed curriculum provides a balanced syllabus for both academic and extracurricular activities that aim for the holistic development of a student.
ACADEMIC EXCELLENCE
Inter and Intra Orchids Olympiads from Primary Grades( Junior Ramanujam, Junior Einstein etc.)
HANDS ON LEARNING
Science, Maths, Play school kits for individual child.
PUBLIC SPEAKING PROGRAM
Starts from LKG with 3 periods a week.
LIBRARY AND READING PROGRAM
To inculcate reading habits from preschool stage.
Sports
Sports curriculum which focuses on motor skills at early stage and skills development in later stages.
Dance
Dance Curriculum which focuses on child's personality development and social skills.
Music
Music Curriculum in collaboration with Furtado's School of Music ( Piano, Guitar etc.)
For further details,visit the official site
9) NAVY CHILDREN SCHOOL,NAVY NAGAR,COLABA, MUMBAI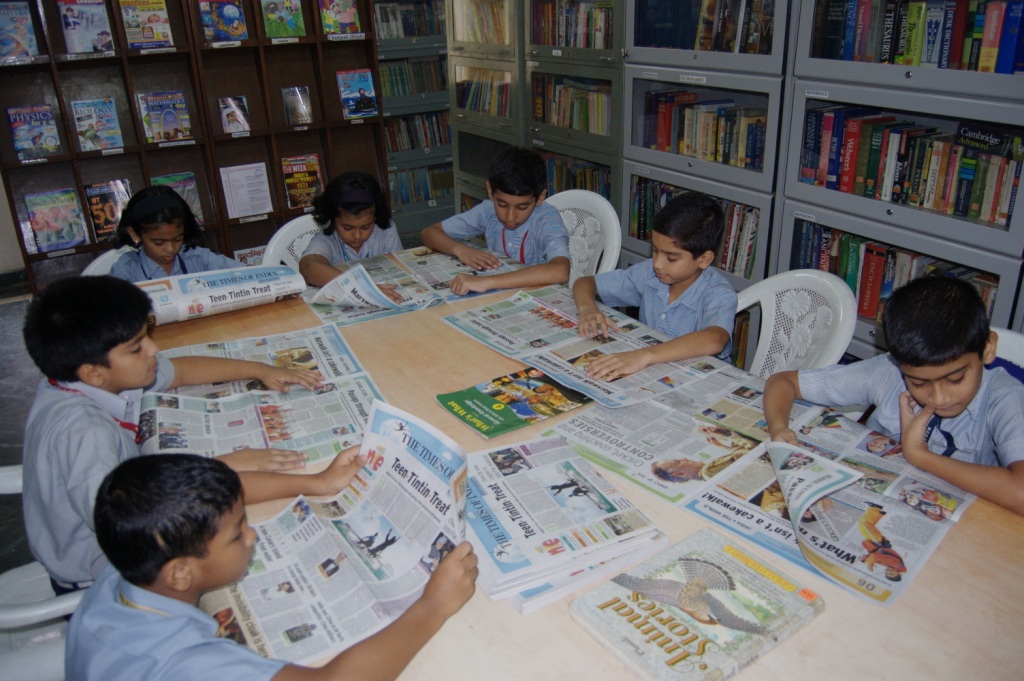 Navy Children School is a co-educational school for classes from Grade I to XII and is located in the Navy Nagar at Colaba. This school was commisioned on 14 November 1989 by Mrs. Krishna Jain, President, Naval Wives Welfare Association. It is Founded in 1984 and run by the Indian Navy as part of the chain of Navy Children School throughout India. The school aims to give the students an education that makes them creative, responsible and innovative individuals.
INFRASTRUCTURE
1.Library
2.Science Laboratories
3.Computer Labs
4.Science Park
5.Play Ground
6.Play Areas
7.Activity Rooms
For further details, visit the official site
10) KENDRIYA VIDYALAYA, IIT MUMBAI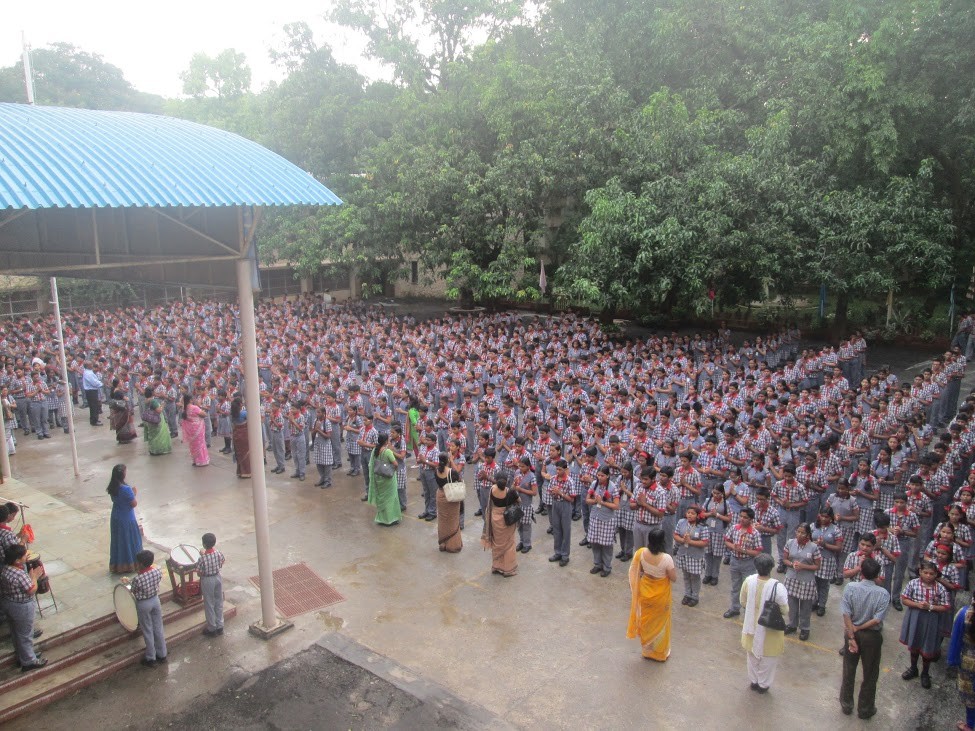 Kendriya Vidyalaya, IIT Powai is an Indian Institute Of Technology secondary school. It was established on 15 June 1964. It is a part of the Kendriya Vidyalaya Sangathan. They have a vision not only to scale the present heights of achievements of the Vidyalaya but also to add to the texture and quality of it. The aim to spot the sparks of the Board classes, to involve, them to achieve entry to desired professions of their choice.
The school has consistently shown good results in the class X and XII board exams.The school offers football, volleyball, basketball, kabaddi, table tennis, squash and badminton. Students can join scouts and guides and participate in several extracurricular activities including drawing, music, dance, debate and elocution.
For further details,visit the official site
Want to improve your grades? Request for one to one online tutoring at Vidyalai with the best CBSE teachers. 100% money back guarantee. Signup now!