TOP IGCSE SCHOOLS IN HYDERABAD
The Indian School education system is one of the largest and most complex in the world. More than 102.8 million people comes under this education system. The International General Certificate Of Secondary Education (IGCSE) is one of the most popular certification for secondary school education offered by Cambridge Assessment International Education (CIE- Cambridge International Examinations).
The IGCSE curriculum was established over 30 years ago and it is trusted by schools worldwide. It is a comprehensive two year long program for Grades 9 and 10. Cambridge IGCSE is the world's most popular international qualification and it is a combination of practical experience and theoretical knowledge. Hyderabad is an Information Technology hub and fast growing city. It has become a destination for world - class education. And a number of International schools are present in Hyderabad.
Here, we have a list of top and most reputed IGCSE schools in hyderabad.
1. KENNEDY HIGH THE GLOBAL SCHOOL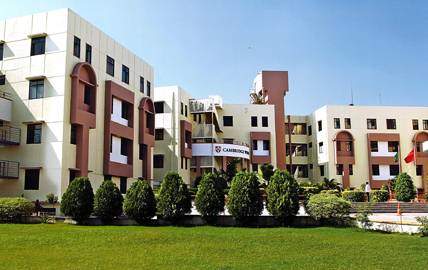 The School is located in Miyapur, Hyderabad. The spacious 5 acre campus is ranked one of the best residential schools in Hyderabad. Kennedy High is not just an educational institution, it is a brand that introduced a new pattern of teaching and learning with its innovative, application based child centric education portal. The school follows both IGCSE and CBSE curriculum. The Cambridge academic session is from June to April .
SUBJECTS OFFERED
SCIENCE STREAM :-
English, Mathematics, ICT, Environmental Management, Hindi/French
Physics
Chemistry
Biology
COMMERCE STREAM:-
English, Mathematics, ICT, Environmental Management, Hindi/French
Accounts
Economics
Business Studies
CAMPUS FACILITIES :-
Large and airy smart classrooms.

An animation studio.

Music, Dance, Drama, Arts and Inter- House activities.

Field trips and excursions.
For further details, visit the official website
2. GLENDALE ACADEMY INTERNATIONAL SCHOOL

The School is located in sun city, Hyderbad. Glendale Academy was founded with the mission to provide the best educational inputs for future generation. The Cambridge international curriculum at Glendale sets a global standard for education. The curriculum is flexible, challenging and inspiring, culturally sensitive yet international in approach. Cambridge students also gain the essential skills they need for success at universities and in their future careers.
SUBJECTS OFFERED :
CAMBRIDGE LOWER SECONDARY
English as a first language.
Mathematics
Science
Integrated Social Science,
ICT
Second languages- Hindi, Spanish and French. (Global Perspectives to be introduced).
Along with internal assessments, Glendale learners take Cambridge Lower Secondary Checkpoint exams towards the end of grade VIII in English, Math and Science. The tests are marked in Cambridge and provide schools with an external international benchmark for learner performance.
CAMBRIDGE UPPER SECONDARY/IGCSE
English as a first language
Mathematics
Physics
Chemistry
Biology
Economics / Environmental management / Geography
ICT / Business Studies
French / Spanish / Hindi
CAMPUS FACILITIES
Well equipped classrooms
Labs for chemistry, physics, math and biology.
Well-stocked libraries for the junior and senior wing.
Exclusive studios for art, dance and music.
Courts for basketball, volleyball. Skating rink and swimming pool.
Beautiful gardens tended by the Eco Club .
For futher details visit the official site
3. SANCTA MARIA INTERNATIONAL SCHOOL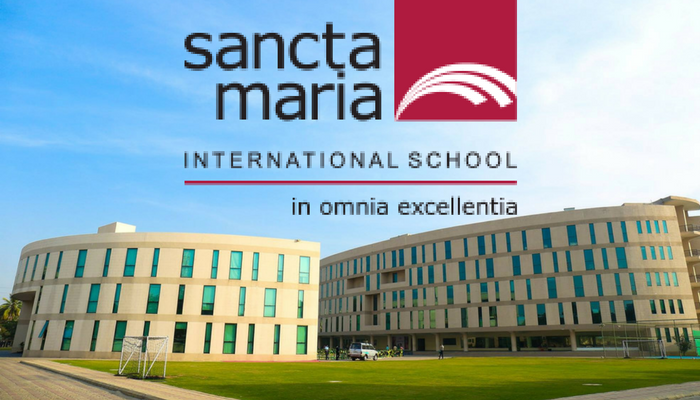 Sancta Maria is driven by the motto In Omnia Excellentia which in latin means, Excellence In Everything. Students taking the Cambridge Curriculum are assessed by the Cambridge Assessment International Education (CAIE) for their assignments and tests. These tests are held at the same time for students from across the world and this allows for global benchmarking of student performance. The assessment comes with detailed feedback on improvement areas and recommended learning pathway for each student.
INFRASTRUCTURE
Spacious, well planned classrooms.
Sports areas – indoor and outdoor.
Separate play areas .
Studios for dance, music and art and a huge amphitheater
The school also provides day care facilities for kids of working parents.
For futher details, visit the official website
4. The Jain International School (VIBGYOR HIGH)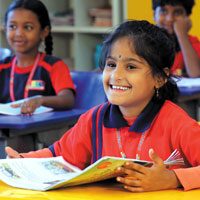 The Jain International School was established in 2004 and recently acquired by the VIBGYOR High chain of schools. At VIBGYOR High they offer the CAIE curriculum with a broad range of internationally recognised qualifications.
The Cambridge Assessment International Education is divided into four stages:
Cambridge International Primary Programme (CIPP)
Secondary 1/ Checkpoint
Secondary 2/ IGSCE
Cambridge International A Levels
Cambridge International Primary Programme (CIPP):
The Primary programme covers the core subjects of English, Math and Science, developing essential skills in literacy, numeracy and scientific enquiry. This programme also covers a good knowledge base, giving students a larger platform for growth and learning.
Secondary 1/ Checkpoint:
The Secondary 1/Checkpoint curriculum at VIBGYOR High provides natural progression from Cambridge Primary and develops the students knowledge and skills in Math, English and Science. Cambridge Lower Secondary Programme is part of the Cambridge Secondary 1 stage.
Secondary 2/ IGCSE
They offer a combination of subjects catering to the Science and Commerce streams. Each subject is certificated separately, offering a variety of routes for learners of different abilities. It is used as a preparation for:
A Level
AS
International Baccalaureate
US Advanced Placement courses
For futher details,visit the official website
5. OAKRIDGE INTERNATIONAL SCHOOL

The School is located in Gachibowli, Hyderabad. It is part of the world's leading family of premium schools, Nord Anglia Education. This brings a wide range of benefits to their students including benefiting from their Global Campus and collaboration with MIT. Ranked No.1 in the "India's Best Places to Work 2016" in the education sector by Economic Times and is the home to the most amazingly dedicated and creative faculty.
SUBJECTS OFFERED :
English as a first language
Mathematics
Physics
Chemistry
Biology
Electives from Group 2 - Economics, History , Environmental Management
Electives from Group 5 - ICT, Business Studies Art and Design
Second language (choice between French, Spanish and Hindi).
TEACHING METHODOLOGY
Various Strategies used at Oakridge to ensure student development:
To use ideas and information through Case studies, Projects, Group work, Simulation, debate and discussion.
To generate ideas and evidences through Lateral thinking, Mind mapping, Research Projects and Creative Visualization.
To plan and manage their own learning through Reflective logs, Independent study, Dissertations, Work placement and Portfolio Development.
To test ideas and evidences through Seminars, Presentations, Literature reviewing, and Peer Assessments.
For further details,visit the official website
6. INTERNATIONAL SCHOOL OF HYDERABAD
The International School of Hyderabad (ISH) was established in 1981 under the trusteeship of the International Crops Research Institute for the Semi-Arid Tropics (ICRISAT). This gives ISH the similar status of a school administered by a foreign/consular mission. ISH is formally managed by the Director General of ICRISAT with the help of ISH School Advisory Committee guiding the Head of School in leading and managing.
ISH offers the Common Ground Collaborative in the Middle School, the IGCSE (International Certificate of Secondary Education) and the IBDP (International Baccalaureate Diploma Program) in the High School. All students at ISH work towards the acquisition of an ISH Diploma in Grades 9 – 12. The High School Diploma can be done concurrently with the IGCSE program and/or the IB Diploma Program. All students receive a High School Diploma on completion of their graduation requirements.
The learning culture at ISH encourages students to be responsible for their own actions, be involved and engaged in activities that demonstrate qualities of leadership, creativity, athletic prowess, responsible citizenship and compassion. Some of these activities include:
Production
Service Learning
Sports & Athletics
Choir
Student Council ( STUCO)
Musical Performances
Art Exhibitions
For further details visit the official website
The IGCSE is a very challenging curriculum and sometimes you require the help of an expert tutor to help you score the best grade. Vidyalai provides live online one to one classes from the comfort of your home, with the best IGCSE teachers. We guarantee 100% satisfaction or your first lesson is completely free. Request your first lesson now.