TOP 5 IB SCHOOLS IN CHENNAI
The International Baccalaureate (IB), formerly known as the International Baccalaureate Organisation (IBO) is an international education foundation started in Geneva, Switzerland and was established in 1968. It offers four educational programme: the IB Diploma programme for students aged 16-19, the IB Middle Year programme for students aged 11-16 and the IB Primary Year programme for children aged 3-12. It supports thousands of IB world schools (certified IB schools) in over 130 countries in India.
Tamilnadu is one of the few states in India with educational infrastructure comparable to international standards. Given below is a list of top 5 IB schools in Chennai.
1. M.CT.M CHIDAMBARAM CHETTYAR INTERNATIONAL SCHOOL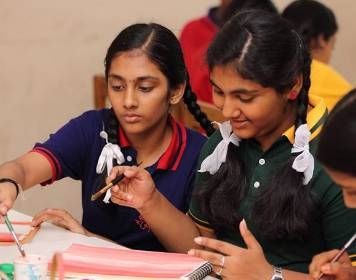 The M.CT.M Chidambaram Chettyar International School functions under the aegis of the M.CT.M Chidambaram Chettyar Foundation and was founded in the year 2009. It is located in a spacious three-acre compound in Mylapore, Chennai and has a good ambience and modern buildings. It was the first indian school in Chennai to offer the International Baccalaureate (IB) programme for grades 11 and 12 (IBDP). The Diploma programme prepares students for effective participation in a rapidly evolving and increasingly global society. The curriculum is made up of the DP core six subject gropus.
The three core elements are :
Theory of knowledge
The extended essay
Creativity,Activity,Service
SUBJECTS OFFERED :
Group 1:- English literature
Group 2:- French Ab initio/French B/Tamil B/Hindi B
Group 3:- Economics/Business Management/Psychology/Information Technology
Group 4:- Physics/Chemistry/Biology/Computer
Group 5:- Mathematics HL/Mathematics SL/Mathematical studies SL
Group 6:- Visual Arts
Students may select a minimum of 6 subjects, opting for one subject each from Groups I to V and one more from Group VI, or in place of that, an additional subject from either Group III or Group IV to qualify for the IB Diploma certification.
INFRASTRUCTURE
Spacious classrooms with digital digital technology

Well stocked library

Fully furnished Science and Computer laboratories

Multi-sports playground

Physical education and Yoga

Fine arts and performing arts coaching

Activity clubs

Auditorium

Cafeteria
FEES STRUCTURE
Annual Fees:- ₹ 200000
Admission Fees :- ₹ 100000
For further details, visit the official website
2. AMERICAN INTERNATIONAL SCHOOL CHENNAI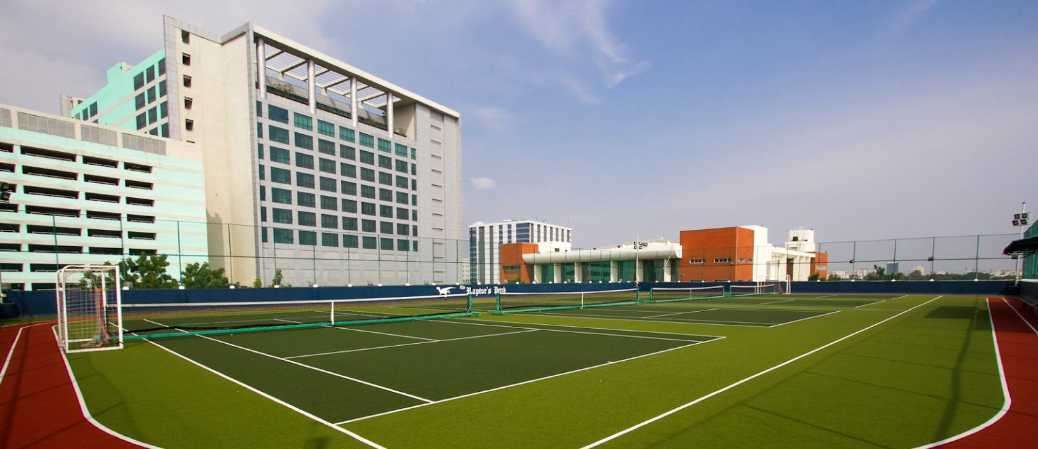 The American International School was established in 1995 through an agreement between the governments of India and the United States of America. It is built in a 13-acre campus with state of the art facilities. AISC is an international learning community with English as the language of instruction. They offer strong English Language Learner(ELL) programs to students in grades 1-12. The AISC follows a rigorous curriculum based on North American academic standards and International Baccalaureate programme to students in grade 11-12. Students in Grades 3-12 benefit from a Bring-Your-Own-Technology (BYOT) program; this technology could be an iPad or laptop depending on the age of the student.
INFRASTRUCTURE
Digital smart classrooms

Science, robotics, and design-technology laboratories

Fully-equipped fitness centers

Music and dance studios

Athletic track, swimming pool, physical education classes, football ground, and courts for basketball and tennis

Multisport playground for students in elementary classes

Cafeteria

Transport

For more details on AISC, visit the official website
3. AKSHAR ARBOL INTERNATIONAL SCHOOL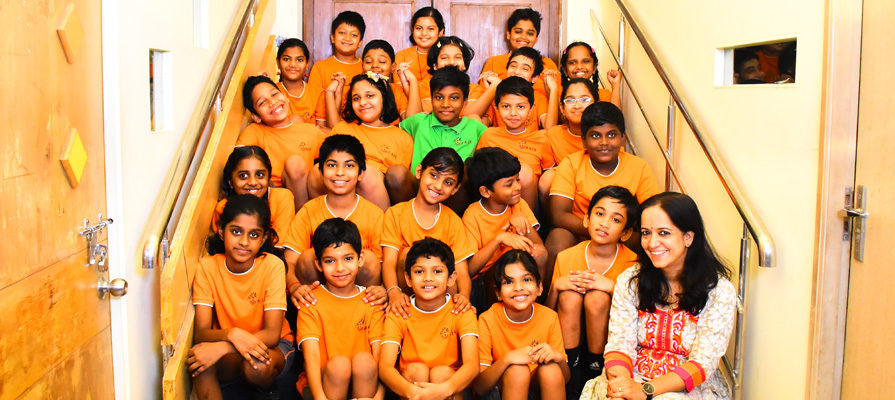 The seeds for Akshar Arbol International School have been sown by Sri. R Subramaniam, a renowned Chartered Accountant in Chennai. The school has two campuses: one that is located in periphery of Chennai's commercial and business hub and the other in the growing south eastern suburb Neelankarai. AAIS follows both International Baccalaureate and Cambridge curriculums. The school offers Primary Year programme (PYP) & Diploma programme (IBDP) in IB. Students at Akshar Arbol International School learn in a variety of ways that allows them to understand concepts, while focusing on development of their skills and providing them with opportunities.
INFRASTRUCTURE
WIFI-enabled campus with digital classrooms

Library

Well-equipped laboratories for science and computers

Fine and performing arts

Art, theater and music studios

Physical education, yoga, and multisport playground
FEES STRUCTURE
Annual Fees: ₹ 65000

Transport Fees : ₹ 18000

Admission Fees : ₹ 30000

Security Fees : ₹ 30000

Other Fees : ₹ 50000
For more details on AAIS, visit the official website
4. THE INDIAN PUBLIC SCHOOL CHENNAI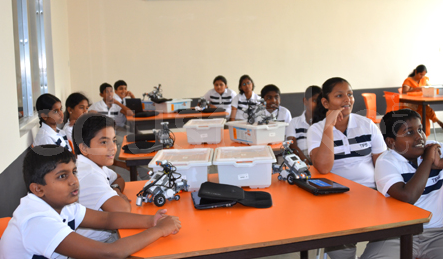 The Indian Public School(TIPS) was established in 2006. It is an English medium coeducational academic institution. It is a day boarding and residential school offering classes from Kindergarten to class XII. The school offers both International Baccalaureate & Cambridge curriculums. TIPS is affiliated with Primary Year programme (PYP) and Diploma programme (IBDP) in IB.
INFRASTRUCTURE
Smart classrooms equipped with projectors

Library

Science, math, robotics, and computer laboratories

Classes on fine arts and computer graphics

Classical and western performing arts

Facilities for badminton, basketball, swimming, soccer, cricket, yoga, and cycling

Boarding facility

Meals and snacks

Medical care

Transportation
FEES STRUCTURE :
Annual Fees: ₹ 141000

Admission Fees : ₹ 75000

Security Fees : ₹ 25000

Other Fees : ₹ 21800
For further details, visit the official website
5. GATEWAY INTERNATIONAL SCHOOL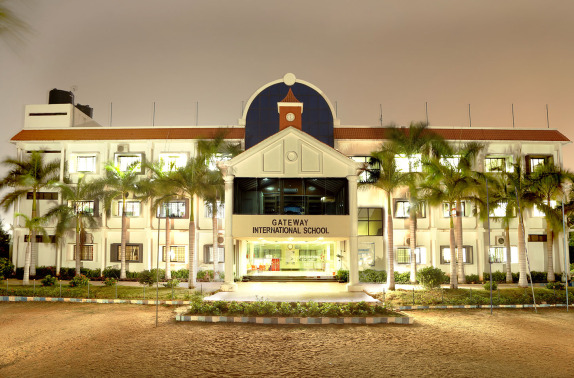 Gateway Group Of International School was founded by Father Anton Cruz, has recently(2017) joined the league of IB schools in Chennai. It is a continuum school which received its authorization from IBO on 8th December 2017 for PYP, 20th December 2016 for MYP and January 2018 for DP. These programmes encourages students across the world to become active, compassionate and lifelong learners. The school is located in Kazhipattur, Post Kelambakkam, Chennai.
INFRASTRUCTURE
Smart classrooms

Library

Science, IT, and robotics laboratories

Multisport playground

Facilities for karate, yoga, chess, soccer, swimming, table-tennis, athletics, aerobics, and throwball

Fine arts and performing arts coaching
FEES STRUCTURE:
Annual Fees: ₹ 178000

Admission Fees : ₹ 50000

Application Fees : ₹ 1000

Security Fees : ₹ 50000
For more details on GIS, visit the official website