Top 5 IGCSE Schools in Mumbai
The Indian school education system is one of the largest and most complex in the world. The complexity of the system stems from India's need to maintain standard and
uniformity while giving scope for its diverse culture and heritage to grow and flourish across the length and breadth of the country. Since Independence India has strived to develop a highly competitive system of school education, a large population and diverse needs of people has led to the co-existence of various education boards catering to the educational needs of people belonging to different strata of the society. In the recent past the number of schools offering international curriculum (like IB, IGCSE) has gone up, these schools predominantly cater to the needs of the Indian elite.
The International General Certificate of Secondary Education (IGCSE) is one of the most popular certifications for Secondary school education offered by the Cambridge Assessment International Education (or simply Cambridge, formerly known as CIE -Cambridge International Examinations) which is a provider of international qualifications, offering examinations and qualifications to 10,000 schools in more than 160 countries.
Maharashtra being wealthiest state in India with Mumbai as its capital which also happens to be the financial capital of the country. Financial prosperity has to lead to a very high concentration of wealthy Indians and expatriate community, thus a very high number of International schools are present in Mumbai and other districts catering to the needs of those looking for education on par with international standards. Mumbai has the highest number of Schools offering IGCSE curriculum and gives below is a list of top 5 IGCSE Schools in Mumbai:
1. Singapore International School
2. Pinnacle High International School
3. Dhirubhai Ambani International School
4. Thakur International School
5. Oberoi International School
1. Singapore International School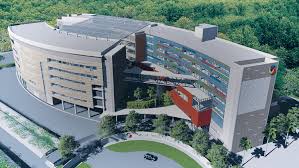 With state-of-the-art infrastructure, it is the only co-educational institution in Mumbai that provides term, weekly and day boarding facilities. SIS offers a comprehensive programme structured in four levels. Set up as a small school with 500 students from Kindergarten to Grade 12 and teaching faculty of 110.
In Grades 7 and 8, the school offers the Pre-IGCSE programme leads to the IGCSE programme of Grades 9 and 10 which culminates in the Cambridge exams at the end of Grade 10. The IGCSE programme at SIS is tailor-made to prepare students for the two-year International Baccalaureate Diploma Programme (IBDP) which is offered by the school in Grades 11 and 12. Academic support includes enrichment, information literacy, programmes for special education needs and gifted students, personal and career counselling. Sports and games and other co-curricular programmes promote individualisation of learning and holistic development of each child.
2. Pinnacle High International School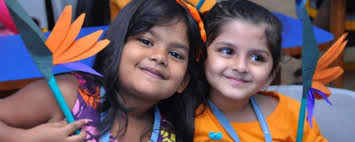 The Moto of the school is to offer quality higher education.
The school follows Cambridge International Primary Programme from Grade Nursery to Grade 5. For Grade 6 and 8th, the school follows the Lower Secondary Programme of Cambridge International Examinations.
For Grade 9th and 10th, the school imparts IGCSE of the University of Cambridge International Examinations. The Higher Secondary years of Grade XI & XII has the Advanced ('A') level Examinations of the University of Cambridge.
The school offers two streams - Science & Commerce in the Higher Secondary Years.
3. Dhirubhai Ambani International School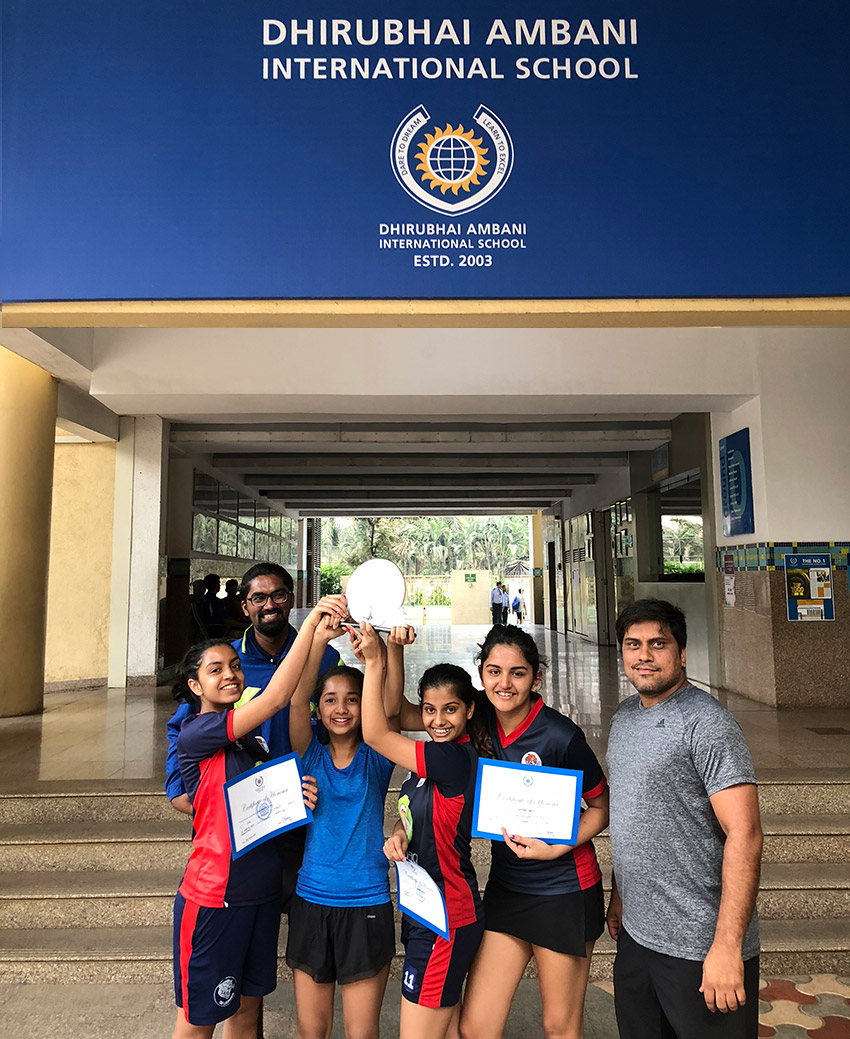 The School was founded by Nita Ambani one of the directors of Reliance Industries.
The IGCSE (International General Certificate of Secondary Education) Programme is administered by CAIE (Cambridge Assessment for International Examinations). In the two-year IGCSE programme at DAIS, Classes IX and X students study a range of subjects that are exciting and challenging. It helps improve performance by developing skills in creative thinking, enquiry and problem-solving. While the Programme is international in outlook, it very much retains local relevance. The holistic and experiential nature of learning balances knowledge, understanding and skills, and ensures that students are well-prepared for the IB Diploma and other pre-university programmes.
4.Thakur International School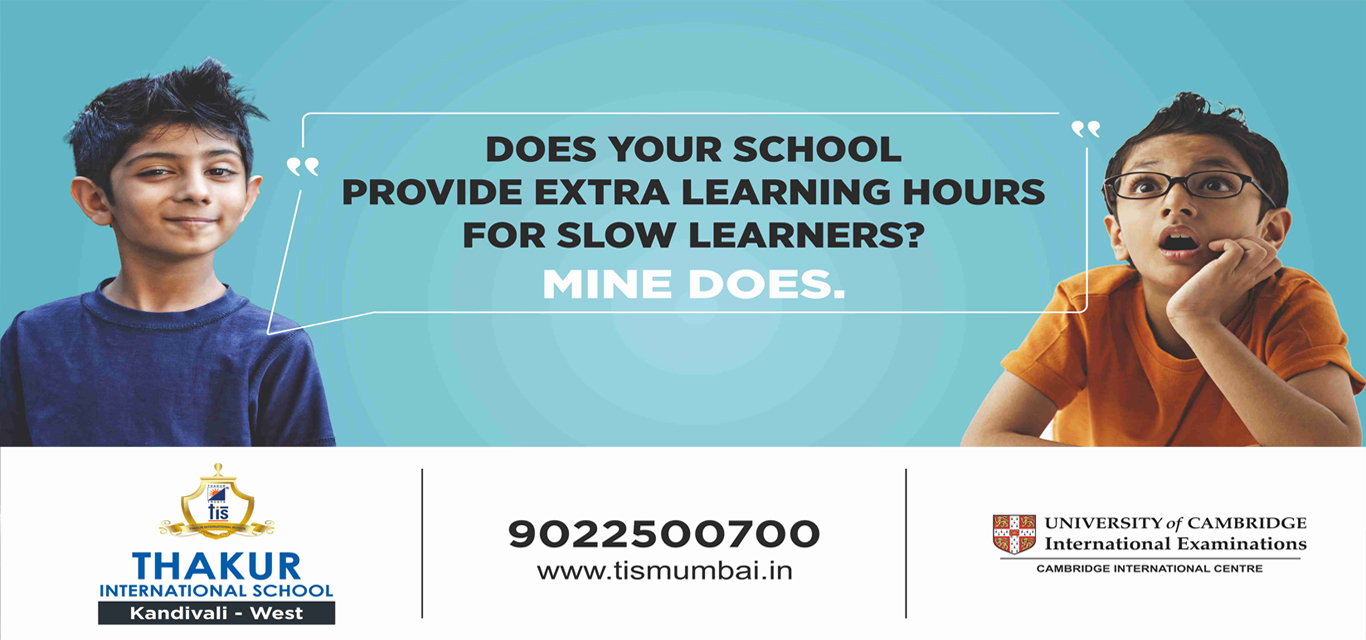 Thakur International School, Mumbai is a prominent school in the upscale locality of Kandivali West in Mumbai.
The School's MOTO is to promote all young learners towards becoming responsible global citizens who are inquisitive, intelligent and intellectual in their approach to their own lives and the world.
TIS- CIE has well qualified, experienced and caring teachers. The Shool's efforts are directed at creating a faculty that can be entrusted with the important task of guiding your child on the path to excellence. In order to cater to the needs of students following the Cambridge education system, the faculty is trained by Cambridge University through face-to-face or online workshops. The staff is categorised into trained graduates for the Primary School section and trained post-graduates for Middle and Secondary School sections.
The School offers three programmes under the IGSSE Cambridge curriculum -
Cambridge Lower Secondary (11 to 14 years)
Cambridge Upper Secondary (14 to 16 years)
Cambridge Advanced (16 to 19 years)
5. Oberoi International School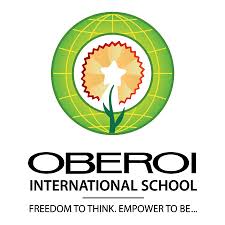 Oberoi International School is an International School in Mumbai, India, it was opened on 17 July 2008, and is directed by Bindu Oberoi, who is also a founding member of the institution.
The school offers the International Baccalaureate Primary Years Programme for children below 10–11 years (up to Grade 5), the Cambridge Lower Secondary Programme (now Cambridge Lower Secondary 1), the IGCSE curriculum for children over 14 and under 16 (Grade 9 to 10) and the IB Diploma Programme for children older than 16 (Grades 11 and 12).
The School offers a vibrant atmosphere for learning and development of youth. The schools conduct a TEDx conference every year under the TEDxYouth category. The first conference was organised in 2014 and has hosted speakers like Sharman Joshi and Akshay Agrawal.
Vidyalai offers online interactive one-to-one classes from subject experts for IGCSE (all) subjects, providing a personalized learning experience i.e. individually-paced and targeted learning.