The US High School System
High schools in the US cater to students in the 9th to 12th grades. High schools place a great deal of emphasis on academic performance as the schools are rated based on test results. In the United States of America, the authority to regulate education resides constitutionally with the individual states. The high schools offer a wide variety of classes for students of all abilities and interests.
Many high schools in the United States also offer a choice of vocational or college prep curriculum. Schools that offer vocational programs compulsorily include a very high level of technical specialization, e.g. carpentry. This consists of a half-day instruction/approved work program in senior year as the aim of the program is to prepare students for employment without the necessity of a college degree. The level of specialization allowed in a school varies depending on the state and district the school is located in.
Student schedules in school are not uniform in most cases. According to the Department of Education, "Each secondary school student has a unique schedule and set of classes, which is determined by the parents, school counsellor and student, based upon local graduation requirements and the student's interests, career goals, and academic ability."
Curriculum
The subjects that students take up are split into two categories, core and elective. Core subjects can be three but generally, four subjects are recommended for graduation.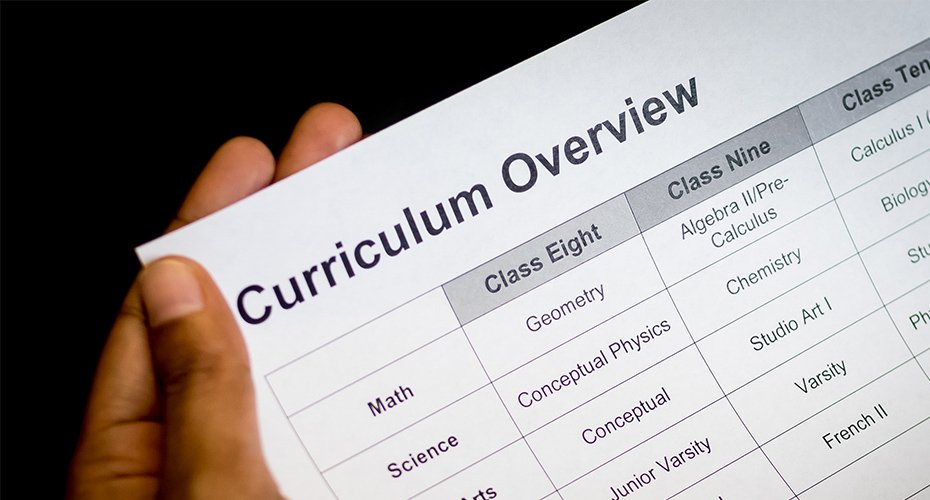 Some of the most common required high school curriculum classes in the U.S. include the following:
Math: Four years – includes algebra, geometry and trigonometry
English: Four years – covers classic and period literature, drama, research, and writing
Science: Three classes – involves biology, chemistry and physics
History: Three classes – U.S. history, world history and civics are requirements
Foreign Language: Two years (sometimes optional) – Spanish, French and German are long-standing offerings, but Japanese, Chinese and Russian are increasingly popular
Physical Education: Two years – can be replaced by approved after-school activities
Computers: Two classes – typing, office programs and web standards, etc.
Health: One class – nutrition, disease, sexuality, sex education and first aid are covered
The States determine the general core curriculum and high school graduation requirements. School districts, schools, and teachers then decide on implementation. Either the state or the school district selects the textbooks.
Students mostly have the freedom to select one or several electives per year. The types of electives offered vary according to the school. Some electives may be specialized offerings that are complementary to core subjects, this happens, particularly at the high school level. Other electives may focus on student interests and abilities, such as visual art, music, drama, debate or the school newspaper. Some are also meant to teach practical life skills like cooking, sewing, etc.
Extracurricular activities mostly take place outside of regular class time and do not provide credit toward graduation. Extracurricular and co-curricular activities are often offered in high schools and make up a large part of students' school experiences and memories. Sports and theatrical productions ( plays, musicals) are among the most common events. Other activities, like, science exhibitions, board games, quizzes, etc are organized by student clubs. During the college admissions process, involvement in extracurricular activities provides an edge.
Credit System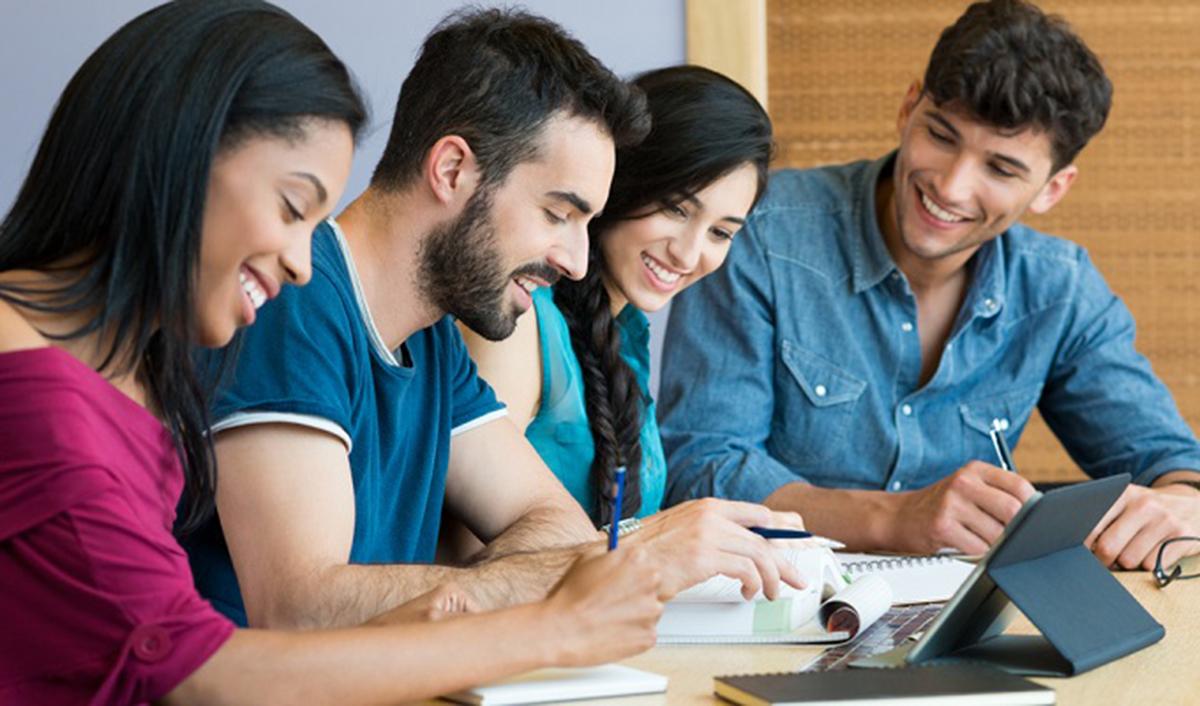 A majority of the high schools follow a credit system to keep track and measure the progress of students towards graduation. The credit system currently in use is the Carnegie credit system. One Carnegie credit is equivalent to 120 hours of instruction per year or one hour of class time five days a week for one school year. Most credits are assigned per year and 0.5 credits for a semester-long course, but certain school districts award credits based on semesters.
The states set minimum graduation requirements for all high schoolers under their jurisdictions. Generally, states require a minimum number of credits. In the majority of cases, a minimum of six or seven credits earned per year is the standard required credits during high school. Most states have requirements in other areas as well, such as arts, PE, or foreign language apart from the core areas.
In addition to completing specified course requirements and obtaining a certain number of credits, some states require students to pass a high school exit examination. In most states, high school students are placed into specialization "tracks", generally based on a combination of both aptitude (done by standardized exams) and students' higher education plans.
The three tracks below are the most common:
General Track: Curriculum is designed for students to meet the minimum state graduation requirements.
Vocational Track: Curriculum meets the state graduation requirements and includes courses in specific vocations.
Academic or college-preparatory Track: Curriculum exceeds the state graduation requirements and prepares students to meet university admissions requirements, typically those of the state's public universities, through additional coursework in certain areas such as English, mathematics, or foreign language. Advanced Placement (AP), A Levels and IB DP courses are part of this.
The US High School Curriculum is a very challenging and sometimes you require the help of an expert tutor to help you score the best grade. Vidyalai.com provides live online one to one classes from the comfort of your home, with the best teachers. We guarantee 100% satisfaction or your first lesson is completely free. Request your first lesson now.