Cambridge IGCSE Literature in English
The syllabus enables learners to read, interpret and evaluate texts through the study of literature in English. Learners develop an understanding of literal meaning, relevant contexts and of the deeper themes or attitudes that may be expressed. Through their studies, they learn to recognise and appreciate the ways in which writers use English to achieve a range of effects, and will be able to present an informed, personal response to the material they have studied. The syllabus also encourages the exploration of wider and universal issues, promoting learners' better understanding of themselves and of the world around them.
Aims of the Syllabus
The aims are to develop learners who-
• Enjoy the experience of reading literature
• Understand and respond to literary texts in different forms and from different periods and cultures
• Communicate an informed personal response appropriately and effectively
• Appreciate different ways in which writers achieve their effects
• Experience literature's contribution to aesthetic, imaginative and intellectual growth
• Explore the contribution of literature to an understanding of areas of human concern.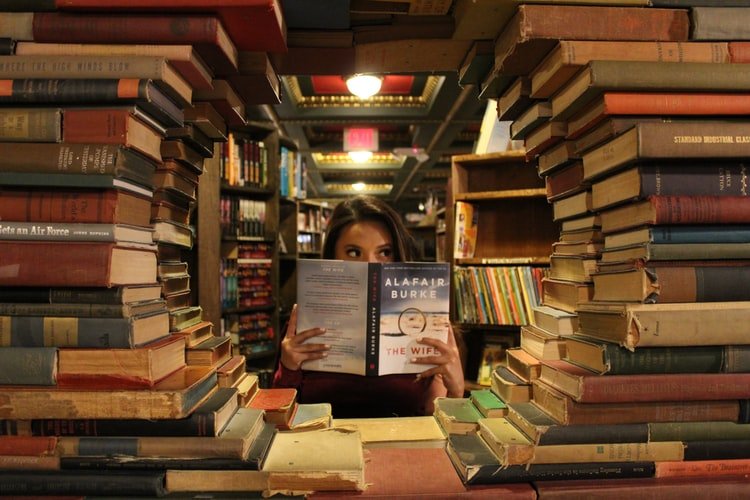 Syllabus
Poetry
From Songs of Ourselves Volume 1, Part 3, the following 15 poems-
Maya Angelou, 'Caged Bird'
Elizabeth Barrett Browning, 'Sonnet 43'
James K Baxter, 'Farmhand'
Sujata Bhatt, 'Muliebrity'
Isobel Dixon, 'Plenty'
Rosemary Dobson, 'The Three Fates'
Robert Hayden, 'Those Winter Sundays'
Seamus Heaney, 'Mid-Term Break'
Mervyn Morris, 'Little Boy Crying'
Norman Nicholson, 'Rising Five'
Adrienne Rich, 'Amends'
Edna St Vincent Millay, 'Sonnet 29'
Dennis Scott, 'Marrysong'
Stevie Smith, 'Not Waving But Drowning'
William Wordsworth, 'She Dwelt Among the Untrodden Ways'
From Songs of Ourselves Volume 2, Part 2, the following 15 poems:
Kofi Awoonor, 'The Sea Eats the Land at Home'
Robert Bridges, 'London Snow'
Billy Collins, 'Afternoon with Irish Cows'
David Constantine, 'Watching for Dolphins'
William Cowper, 'The Poplar-Field'
Allen Curnow, 'You will Know When You Get There'
Gerard Manley Hopkins, 'The Caged Skylark'
Elizabeth Jennings, 'In Praise of Creation'
John Keats, 'Ode on Melancholy'
Philip Larkin, 'Coming'
Ruth Pitter, 'Stormcock in Elder'
Peter Reading, 'Cetacean'
Edna St Vincent Millay, 'The Buck in the Snow'
Charlotte Smith, 'Written Near a Port on a Dark Evening'
Alfred, Lord Tennyson, 'The Kraken'
Carol Ann Duffy, the following 15 poems-
'Head of English' 'War Photographer'
'Recognition' 'Stealing'
'Foreign' 'Originally'
'In Mrs Tilscher's Class' 'We Remember Your Childhood Well'
'The Darling Letters' 'In Your Mind'
'The Good Teachers' 'Valentine'
'A Child's Sleep' 'Death of a Teacher'
'Prayer'
Prose
Charlotte Brontë -Jane Eyre
Anita Desai -In Custody
Charles Dickens -Hard Times
Zora Neale Hurston -Their Eyes Were Watching God
John Knowles -A Separate Peace
George Orwell -Nineteen Eighty-Four
Alan Paton Cry -The Beloved Country
From Stories of Ourselves, the following 10 stories-
No. 2 Edgar Allan Poe, 'The Fall of the House of Usher'
No. 7 Stephen Crane, 'The Open Boat'
No. 8 Edith Wharton, 'The Moving Finger'
No. 18 Ray Bradbury, 'There Will Come Soft Rains'
No. 23 Alex La Guma, 'The Lemon Orchard'
No. 32 Bernard MacLaverty, 'Secrets'
No. 33 John McGahern, 'The Stoat'
No. 36 Patricia Grace, 'Journey'
No. 37 Janet Frame, 'The Bath'
No. 48 Tim Winton, 'On Her Knees'
Objectives of Assessment
Show detailed knowledge of the content of literary texts in the three main forms (drama, poetry and prose), supported by reference to the text.
Understand the meanings of literary texts and their contexts, and explore texts beyond surface meanings to show deeper awareness of ideas and attitudes.
Recognise and appreciate ways in which writers use language, structure and form to create and shape meanings and effects.
Communicate a sensitive and informed personal response to literary texts.

Assessment
Paper 1
Poetry and Prose
Weighting- 50%
50 marks
1 hour 30 minutes
Two questions on two texts: one poetry and one prose. Externally assessed.
Paper 2
Drama
Weighting- 50%
50 marks
1 hour 30 minutes
Two questions on two texts. Externally assessed.
Paper 3
Drama (Open Text)
Weighting- 25%
25 marks
45 minutes
One question on one text. Externally assessed.
Paper 4
Unseen
Weighting- 25%
25 marks
1 hour 15 minutes
One question requiring critical commentary. Externally assessed.
(OR)
Paper 3
Drama (Open Text)
Weighting- 25%
25 marks
45 minutes
One question on one text. Externally assessed.
Component 5
Coursework
Weighting- 25%
25 marks
Portfolio of two assignments, each on a different text. Internally assessed and externally moderated.
Want to improve your grades? Request for one to one online tutoring at Vidyalai.com with the best teachers. 100% money back guarantee. Signup now!