Cambridge IGCSE World Literature
Cambridge IGCSE World Literature encourages learners to explore literature from different countries and cultures. Through study of great novelists, poets and dramatists from around the world, learners acquire lifelong skills in interpreting and evaluating texts. They learn how to develop and communicate an informed personal response to literature. The syllabus has been designed to be flexible: schools and teachers can choose texts relevant to their learners' circumstances and teachers' own specialist interests. The aims of the syllabus are to develop learners' ability to enjoy, understand and respond to literature written in English or in English translation from different countries and cultures.
Aims of the Syllabus
The syllabus aims, which are not listed in order of priority, are to encourage and develop candidates' ability to-
• Enjoy the experience of reading world literature
• Understand and respond to literary texts in different forms and from different countries and cultures
• Communicate an informed personal response appropriately and effectively
• Appreciate different ways in which writers achieve their effects
• Experience literature's contribution to aesthetic, imaginative and intellectual growth
• Explore the contribution of literature to an understanding of areas of human concern

Syllabus
The Paper 3 set texts
Tsitsi Dangarembga
Henrik Ibsen
-A Doll's House (specified edition: translated by James Macfarlane in Ibsen)
-Four Major Plays (Oxford World's Classics))
Henry Handel Richardson
-The Getting of Wisdom
Sophocles
-Oedipus the King (specified edition: translated by Robert Fagles, in Sophocles)
-The Three Theban Plays (Penguin))
Songs of Ourselves (Volume 1)
-A selection from Songs of Ourselves (Cambridge International Examinations Anthology of Poetry in English) Volume 1 (Cambridge University Press). The following 14 poems from 'Part 3: Poems from the Nineteenth and Twentieth Centuries (I)-
Carol Rumens, 'Carpet-weavers, Morocco'
Percy Bysshe Shelley, 'Song to the Men of England'
Hone Tuwhare, 'Monologue'
Liz Lochhead, 'Storyteller'
Charles Lamb, 'The Old Familiar Faces'
Walter De La Mare, 'The Listeners'
Thomas Hardy, 'The Voice'
Allen Curnow, 'Time'
Matthew Arnold, 'Dover Beach'
Ted Hughes, 'Full Moon and Little Frieda'
Gillian Clarke, 'Lament'
Vachel Lindsay, 'The Flower-Fed Buffaloes'
Boey Kim Cheng, 'Report to Wordsworth'
John Clare, 'First Love'
Stories of Ourselves
-A selection from Stories of Ourselves: The University of Cambridge International Examinations Anthology of Stories in English (Cambridge University Press). The following 10 stories-
Charles Dickens, 'The Signalman'
Virginia Woolf, 'The Lady in the Looking-Glass: A Reflection'
P G Wodehouse, 'The Custody of the Pumpkin'
R K Narayan, 'A Horse and Two Goats'
Borden Deal, 'The Taste of Watermelon'
Raymond Carver, 'Elephant'
Ahdaf Soueif, 'Sandpiper'
Shirley Geok-Lin Lim, 'Journey'
Jhumpa Lahiri, 'The Third and Final Continent'
Penelope Fitzgerald, 'At Hiruharama'
Objectives of Assessment
Detailed knowledge of the content and form of literary texts drawn from different countries and cultures.
Engagement with writers' ideas and treatment of themes, and appreciation of how texts relate to wider contexts.
Recognition and appreciation of how writers create and shape meanings and effects.
Empathy, through re-creation of a character's voice and thoughts.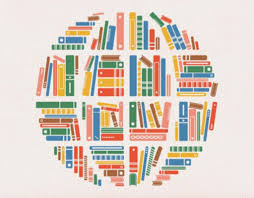 Assessment
Portfolio
Internally-assessed, and internally moderated by Centre.
Externally moderated by Cambridge.
Weightage- 50%
Paper 2
Unseen
Written examination
1 hour 15 minutes
Weightage- 25%
Paper 3
Set Text
Written examination
1 hour 30 minutes
Weightage- 25%
Want to improve your grades? Request for one to one online tutoring at Vidyalai.com with the best teachers. 100% money back guarantee. Signup now!